Staff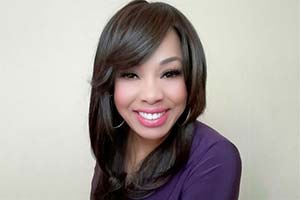 Associate Pastor Patrena Norwood
A very dedicated and sincere Associate Pastor at "The Great I AM Faith Center" of Los Angeles, California.
An anointed Speaker, Teacher and Minister who has been serving the Lord and sharing the Good News of Jesus Christ for 20 years. She is an Intercessor for the Kingdom of God, who believes in the power of prayer and intercession.
Patrena Norwood is an anointed speaker who ignites change. Her passion to empower others with the Word of God is evident in the signs and wonders that follow her ministry. Patrena is led by the Holy Spirit and as the gifts of the Holy Spirit flow freely healing, and deliverance takes place. Patrena teaches audiences that the change they seek is in the Word of God. A favored key note speaker at women's conferences, churches, seminars and workshops,
Her desire is to see the "Redeemed of the Lord" walking in one accord in spiritual unity and empowerment, building each other up and sharing the Word of God, by the leading and empowering of the Holy Spirit, who is the Godhead in the earth today. She believes the Word is the answer to every circumstance Christians are confronted with, because not only is the Word "living and powerful", but the Word will answer back with Truth.